Kuala Lumpur, The Gardens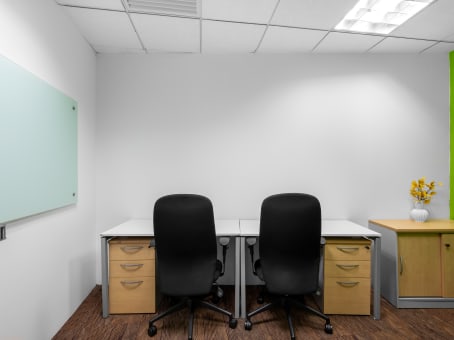 Kuala Lumpur, The Gardens
Level 28, The Gardens South Tower




Kuala Lumpur

,

Malaysia

,

59200

Mon-Fri, 8:30 AM-5:00 PM
Level 28, The Gardens South Tower




Kuala Lumpur

,

Malaysia

,

59200

Mon-Fri, 8:30 AM-5:00 PM

See on map
Real-time Availability

Davinci Video Conferencing
Pricing starts at $7.00/hr

Please call for after-hour bookings
Coworking and Shared Office Space at Kuala Lumpur, The Gardens
With coworking office spaces in Kuala Lumpur, we provide flexible workspaces for working professionals. At Kuala Lumpur, The Gardens, you will be surrounded by other entrepreneurs and industry experts, giving you the opportunity for networking opportunities and mentoring while promoting business growth. When you are surrounded by other successful business professionals at a shared office space in Kuala Lumpur and see how they are achieving their goals, it can help you work towards your own.
All the Coworking Space Features You Need
With our Kuala Lumpur coworking space, you will have the tools and technology you need to get and keep your business running. From fast wi-fi to office tools like copy machines, printers, and fax machines, Davinci's coworking office spaces give you just what you need to make your company work. Additionally, you will also find that Kuala Lumpur, The Gardens fosters a creative environment focused on productivity at a location you can be assured is both private and secure in Kuala Lumpur.
Kuala Lumpur, The Gardens offers the peace of mind of having a safe, professional environment in Kuala Lumpur so you can get important work done, and also provides you with the community and connection to other professionals to network and work alongside with for an affordable rate. Without having to sign complicated long-term contracts, you have access to working in our professional atmosphere, freeing up time and money to focus on business that matters.
Unparalleled Flexibility in Kuala Lumpur
Day-to-day scheduling and booking gives you the ability to book your Davinci coworking space when it works for you. This gives you flexibility while still being cost-efficient. Parking rates are subject to change at any time without notification.
Parking rates are subject to change at any time without notification.
Jon Hicks
Wonderful! From the space, cleanliness and friendliness of the staff on site...our entire team was impressed! Thank you! We'll be back!