1 Meeting and Workspaces In Hsinchu, Taiwan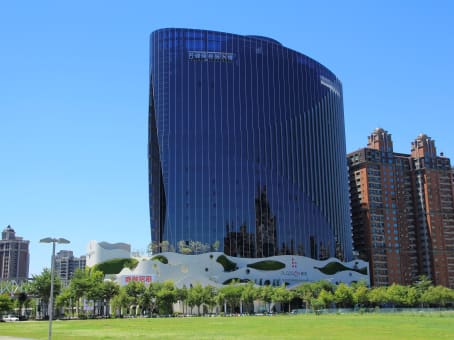 6/F, Fuxing 3rd Road,




Hsinchu

,

Taiwan

,

30274

Mon-Fri, 8:30 AM-5:00 PM
6/F, Fuxing 3rd Road,




Hsinchu

,

Taiwan

,

30274

Mon-Fri, 8:30 AM-5:00 PM

See on map
Real-time Availability

Collaborative work spaces
Pricing starts at $13.00/hr

Please call for after-hour bookings
Hsinchu Coworking Space
The will to succeed is the resounding force that drives local businesses in Hsinchu to move their industries forward. Startups, entrepreneurs, and small businesses add to that force by coworking. If you are in business for yourself, you can fuel—and feed off—the momentum by setting up shop in one of Davinci's shared office spaces in Hsinchu. The dynamic coworking environment fosters individual thinking, creative collaboration, resource sharing, and talent optimization. Each of your coworking partners brings something to the table that is unique, constructive, and—most importantly—welcomed. Together, you help Hsinchu become a better city by strengthening its entrepreneurial community and drive.
When you book your Hsinchu coworking spaces through Davinci Meeting Rooms, you'll receive more than the synergy created during your workday sessions. You'll have access to high-tech tools like blistering fast Wi-Fi to allow you to work more productively, high-definition audio/video conferencing equipment so you can connect with clients, and smartboards to help you map out your next big project. Plus, you can take advantage of other available on-site professional conveniences like secretarial services, a business center, and catering capabilities. The best part is, Davinci has 1 locations in and around Hsinchu. And, with an average low price of $13.00 an hour, you can book a creative space without draining your budget. Start coworking today, and make your city superior and your business boom—together.
Jon Hicks
Wonderful! From the space, cleanliness and friendliness of the staff on site...our entire team was impressed! Thank you! We'll be back!
Search thousands of locations