Bangkok, AIA Capital Center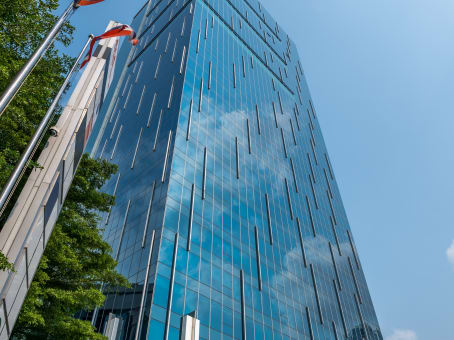 Bangkok, AIA Capital Center
89 AIA Capital Center 20/F, Room 2005-2007




Bangkok

,

Thailand

,

10400

Mon-Fri, 8:30 AM-5:00 PM
89 AIA Capital Center 20/F, Room 2005-2007




Bangkok

,

Thailand

,

10400

Mon-Fri, 8:30 AM-5:00 PM

See on map
Real-time Availability

Davinci Video Conferencing
Pricing starts at $10.00/hr

Please call for after-hour bookings
Meeting Space at Bangkok, AIA Capital Center
As the saying goes, if the mountain won't come to Muhammad, Muhammad must go to the mountain. When it's time to meet with international clients and explore new directions for your company, follow suit and get a move on.
Between preparing your presentation and packing your suitcase, finding meeting rooms in Bangkok may be a big task on your to-do list. Davinci Meeting Rooms understands your need for ease, so we make booking professional venues in prime locations simple and affordable. Impress clients with a well-equipped workspace or even lead a training session for new teammates from all over the globe.
Choosing a Meeting Venue in Bangkok
Love a little international inspiration? Book a workspace near the city center for an energy-infused atmosphere, and take advantage of nearby dining and cultural venues in Bangkok, where you can better get to know your clients and their beautiful city.
Preparing for a conference or ideating with your globe-circling colleagues? Focus your collaborative efforts together in a quiet day office or meeting space that keeps distractions at bay without whisking you away from the exciting experiences that come with business traveling.
Why Book International Meeting Rooms with Davinci?
Your professional success is Davinci's top priority. Each of our Bangkok meeting rooms comes paired with business services that support your best work, so fill the space with innovation. Your upcoming presentation will be seamless with state-of-the-art technology. Utilize our printing and copy facilities to make sure all your meeting mates are on the same page, and don't even worry about lunch plans—we have catering options.
Sure, there's no place like home, but Davinci helps bridge the gap with audio/video calling and high-speed Internet, so you can keep in contact with your crew. Whether you're coordinating a conference or finally making an in-person impression with important clients and investors, Bangkok, AIA Capital Center is a great place to land. Go ahead and add "Jetsetter" to your resume.
Parking rates are subject to change at any time without notification.
Jon Hicks
Wonderful! From the space, cleanliness and friendliness of the staff on site...our entire team was impressed! Thank you! We'll be back!