Reserve Meeting Room & Conference Room Rentals In New Rochelle
When you need to have a meeting in New Rochelle, Davinci is ready to help with a variety of meeting space rentals throughout the city. Each meeting room rental provides you with a clean professional environment fully equipped for all of your business needs including the latest technologies such as wireless internet, LCD monitors, and projectors. You'll also be greeted by a lobby greeter who will welcome and direct each of your guests to your meeting. All Davinci meeting room and conference room rentals in New Rochelle are ready to make your meeting convenient and successful.... more
Call a meeting planner at 877-424-9767
See on map
2 Meeting and Workspaces In New Rochelle, New York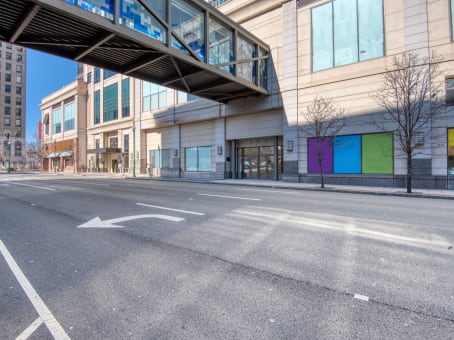 173 Huguenot Street




New Rochelle

,

NY

,

10801

United States

Mon-Fri, 8:30 AM-5:00 PM
173 Huguenot Street




New Rochelle

,

NY

,

10801

Mon-Fri, 8:30 AM-5:00 PM

See on map
Real-time Availability

Davinci Video Conferencing
Pricing starts at $19.00/hr

Please call for after-hour bookings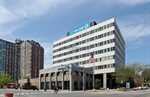 270 North Avenue
New Rochelle, NY, 10801 United States
Mon-Thurs, 9:00 AM-5:30 PM, Fri, 9:00 AM-5:00 PM
270 North Avenue
New Rochelle, NY, 10801
Mon-Thurs, 9:00 AM-5:30 PM, Fri, 9:00 AM-5:00 PM
See on map
Affordable and Flexible
After Hours Available
Pricing starts at $200.00/hr
New Rochelle Meeting Rooms Rentals
Thank you for visiting Davinci Meeting Rooms in New Rochelle. New Rochelle, NY is a great location for getting together for business. Whether you are in need of day offices and configurable meeting rooms with the latest technologies, need a facility for your next business event requiring a conference center in New Rochelle, or are looking for a coworking space to conduct business while you are in New Rochelle, NY, Davinci offers everything to address your short or long term meeting space needs. We will make your experience at our business venues in New Rochelle as effortless as possible.
Also need business services or video conferencing at your conference room in New Rochelle at a cheap rate? Davinci Meeting Rooms offers that and more! Inquire about our administrative services when you call to make your reservation.
Book a meeting venue by calling 1-877-424-9767 or select a meeting space in New Rochelle above to view pricing and additional facility features. Davinci Meeting Rooms offers a convenient and hassle free reservation process.
Jon Hicks
Wonderful! From the space, cleanliness and friendliness of the staff on site...our entire team was impressed! Thank you! We'll be back!
Search thousands of locations