Near shops, hotels, restaurants, and Times Union Center, you can quickly obtain the perfect meeting room rental in Albany, New York for a business call or schedule a time for a conference meeting. Davinci offers a convenient and quiet way for you to quickly get work done on the go. Simply rent the workspace you need only and get ready to feel accomplished. So whether you're needing a space to call your own during travels or a break from your office neighbor, our Albany meeting space rentals could be the answer. Find our Albany office rentals off I-787 and other meeting room rental throughout New York, today!... more
3 Meeting and Workspaces In Albany, New York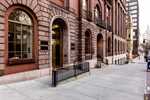 69 State Street




Albany

,

NY

,

12207

United States

Mon-Fri, 9:00 AM-5:00 PM
69 State Street




Albany

,

NY

,

12207

Mon-Fri, 9:00 AM-5:00 PM

See on map
Real-time Availability

Davinci Video Conferencing
Pricing starts at $30.00 total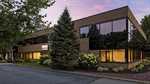 300 Great Oaks Blvd.
Albany, NY, 12203 United States
Mon-Fri, 8:30 AM-5:00 PM
300 Great Oaks Blvd.
Albany, NY, 12203
Mon-Fri, 8:30 AM-5:00 PM
See on map
Affordable and Flexible
Save up to 50% over renting hotel meeting space
Pricing starts at $25.00 total
187 Wolf Road
Albany, NY, 12205 United States
Mon-Fri, 9:00 AM-5:00 PM
187 Wolf Road
Albany, NY, 12205
Mon-Fri, 9:00 AM-5:00 PM
See on map
Affordable and Flexible
Save up to 50% over renting hotel meeting space
Pricing starts at $25.00 total Minimum 2hr
Albany Meeting Rooms Rentals
Albany, NY is an average-sized city with a bustling metro area. As the capital of New York state, it's home to many important government offices and historical landmarks. Embracing the nickname of "Smallbany," Albany has given birth to beloved local hotspots and boasts an active arts scene that draws in large numbers of both tourists and locals.
Home to the New York State Museum and the College of Nanoscale Science and Engineering, Albany is a unique business venue. Though the average income is modest, its residents are willing to invest in the local economy. Making reservations for conference or meeting space in this area opens up many opportunities to make your company visible to a new market. To book conference rooms in Albany is to take advantage of a diverse and well-established culture.
Rental facilities provide spaces both large and small near locations that help your business thrive. If you're looking for places with space to hold a conference, meeting rooms in Albany, NY, are the perfect solution for both long-term and temporary corporate needs. You can find private rooms for rent at rates your company can afford. Cheap deals can be found when you reserve rooms online for long or short-term use. Meeting rooms in Albany are professional and offer a variety of amenities to make any conference successful.
Davinci Meeting & Conference Rooms™™ is a leading provider of short-term and long-term meeting rooms for professionals. We offer offices ranging from touch-down space for an hour to cost-effective workplaces for weeks at a time. With a global footprint spanning more than 850 cities, we maintain a thousands-strong portfolio of temporary meeting spaces.
We even provide value-added business support services in Albany covering everything from receptionist services to catering. Davinci Meeting Rooms makes it easy for businesses with tight budgets and limited resources in Albany to project a "big business" image without breaking the bank. To learn more about Davinci custom meeting space solutions available in Albany, call us at 1-877-4BIZRMS (1-877-454-1650) or click on the above listing for more details on your preferred Albany location.
Jon Hicks
Wonderful! From the space, cleanliness and friendliness of the staff on site...our entire team was impressed! Thank you! We'll be back!
Search thousands of locations