Reserve Marlton Meeting Rooms & Conference Rooms In New Jersey
Since its first building boom in the early 1830s, Marlton has been one of South Jersey's best cities to live in and work in. Book a Marlton meeting space rental with Davinci and you'll have the ideal room for meeting with employees and clients coming from Philadelphia, Wilmington, and other nearby cities. Marlton has plenty of green outdoor spaces to stretch your legs in between meetings, as well as some of the best shopping and dining in South New Jersey. Choose from our convenient locations near The Promenade at Sagemore, Highway 73 and Greentree Road, and Ramblewood Country Club.... more
Call a meeting planner at 877-424-9767
See on map
2 Meeting and Workspaces In Marlton, New Jersey
525 Rt. 73 North




Marlton

,

NJ

,

08053

United States

Mon-Fri, 8:30 AM-5:00 PM
525 Rt. 73 North




Marlton

,

NJ

,

08053

Mon-Fri, 8:30 AM-5:00 PM

See on map
Real-time Availability

Davinci Video Conferencing
Pricing starts at $20.00/hr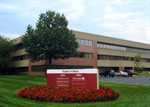 10000 Lincoln Drive East
Marlton, NJ, 08053 United States
Mon-Fri, 8:30 AM-5:30 PM
10000 Lincoln Drive East
Marlton, NJ, 08053
Mon-Fri, 8:30 AM-5:30 PM
See on map
Affordable and Flexible
Davinci Video Conferencing
Pricing starts at $30.00/hr
Marlton Meeting Rooms
Founded by farmers from England and Wales way back in 1676, Marlton was originally called Evesham before taking its new moniker from a type of local clay in the 1800s. That same clay would propel local industries until the 1930s. Since then, Marlton has played home to numerous businesses, rail depots, and even a large anti-aircraft missile base designed to protect Philly during the Cold War.
Modern Marlton is a highly accessible suburban community that caters to business professionals. Marlton itself may be relatively small, but it's near Philadelphia and connects to other population centers via major roads. As a result, firms often use meeting rooms in Marlton, NJ, to provide their top decision-makers with a venue where they can get things done in peace and still be within easy driving range of their corporate partners.
Reservations for conference rooms in Marlton are available online. In addition to regular rental meeting rooms in Marlton, there are many converted industrial facilities and similarly repurposed locations that allow your firm to work undisturbed. We make it easy to find, book, and enjoy a low rates on any temporary space, but we've also got long-term private listings that let you settle in. Use our site to reserve cheap deals and rent short-term places that provide you with the ideal solution to your conference needs.
Davinci Meeting & Conference Rooms™™ is a leading provider of short-term and long-term meeting rooms for professionals. We offer offices ranging from touch-down space for an hour to cost-effective workplaces for weeks at a time. With a global footprint spanning more than 850 cities, we maintain a thousands-strong portfolio of temporary meeting spaces.
We even provide value-added business support services in Marlton covering everything from receptionist services to catering. Davinci Meeting Rooms makes it easy for businesses with tight budgets and limited resources in Marlton to project a "big business" image without breaking the bank. To learn more about Davinci custom meeting space solutions available in Marlton, call us at 1-877-4BIZRMS (1-877-453-4055) or click on the above listing for more details on your preferred Marlton location.
Jon Hicks
Wonderful! From the space, cleanliness and friendliness of the staff on site...our entire team was impressed! Thank you! We'll be back!
Search thousands of locations