Reserve Meeting Room & Conference Room Rentals In Eatontown
When you need to have a meeting in Eatontown, Davinci is ready to help with a variety of meeting space rentals throughout the city. Each meeting room rental provides you with a clean professional environment fully equipped for all of your business needs including the latest technologies such as wireless internet, LCD monitors, and projectors. You'll also be greeted by a lobby greeter who will welcome and direct each of your guests to your meeting. All Davinci meeting room and conference room rentals in Eatontown are ready to make your meeting convenient and successful.... more
Call a meeting planner at 877-424-9767
See on map
1 Meeting and Workspaces In Eatontown, New Jersey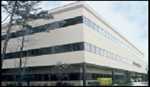 12 Christopher Way




Eatontown

,

NJ

,

07724

United States

Mon-Fri, 9:00 AM-5:00 PM
12 Christopher Way




Eatontown

,

NJ

,

07724

Mon-Fri, 9:00 AM-5:00 PM

See on map
Affordable and Flexible

Davinci Video Conferencing
Pricing starts at $70.00/hr
Eatontown Meeting Rooms Rentals
About four miles from Ocean Boulevard on the Jersey Shore and less than one hour from Manhattan, Eatontown in New Jersey is a borough in Monmouth County. Historic Fort Monmouth in Eatontown was where the United States Military Preparatory School before Fort Monmouth closed in 2011. The borough, especially around Monmouth Mall, is known as a shopping mecca with many well-known businesses and eateries.
Business owners may want to be a part of the revitalization of Eatontown. Corporate offices and commercial rental rooms are available at excellent rates. Making reservations for our offices and meeting rooms in Eatontown, NJ, can be your solution for doing business near Jersey Shore and taking advantages of tax incentives like the Grow New Jersey Assistance Tax Credit.
Corporations and businesses can find cheap deals on quality facilities, and companies can book large and small offices and conference rooms in Eatontown. We have multiple locations in and around this area, and corporate planners can conveniently look online for places that fit their needs. We have private offices and meeting rooms in Eatontown for rent for permanent or temporary occupation. Companies can reserve Eatontown office space or various venue options for short-term and avoid paying the high price for long-term leases that they do not need.
Davinci Meeting & Conference Rooms™™ is a leading provider of short-term and long-term meeting rooms for professionals. We offer offices ranging from touch-down space for an hour to cost-effective workplaces for weeks at a time. With a global footprint spanning more than 850 cities, we maintain a thousands-strong portfolio of temporary meeting spaces.
We even provide value-added business support services in Eatontown covering everything from receptionist services to catering. Davinci Meeting Rooms makes it easy for businesses with tight budgets and limited resources in Eatontown to project a "big business" image without breaking the bank. To learn more about Davinci custom meeting space solutions available in Eatontown, call us at 1-877-4BIZRMS (1-877-424-9767) or click on the above listing for more details on your preferred Eatontown location.
Jon Hicks
Wonderful! From the space, cleanliness and friendliness of the staff on site...our entire team was impressed! Thank you! We'll be back!
Search thousands of locations