1 Meeting and Workspaces In Rotterdam, Netherlands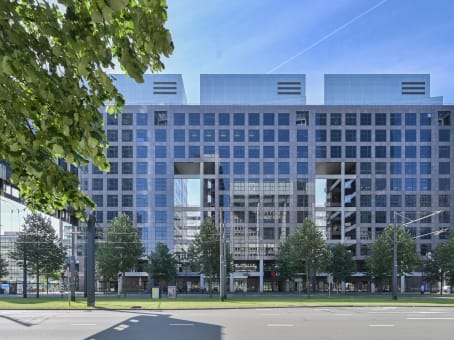 Weena 290, 10th floor




Rotterdam

,

Netherlands

,

3012 NJ

Mon-Fri, 8:30 AM-5:00 PM
Weena 290, 10th floor




Rotterdam

,

Netherlands

,

3012 NJ

Mon-Fri, 8:30 AM-5:00 PM

See on map
Real-time Availability

Davinci Video Conferencing
Pricing starts at $15.00/hr

Please call for after-hour bookings
Rotterdam Meeting Rooms
The Netherlands' second largest urban center, Rotterdam has one of the busiest ports on the globe. The greater metropolitan area includes The Hague and a population of nearly 3,000,000. Shipping, the consumer goods industry, and steel are the main industries of the region, but the city is historic and caters to the tourist industry as well provides an ideal conference location.
Numerous companies seek corporate offices and rental rooms in or near Rotterdam. Businesses that settle in this city have excellent access to the rest of Europe because of the shipping industry and the inter-connected business and industry networks tied to Rotterdam. For business facility options, companies find a solution to their office needs and make reservations to use meeting rooms in Rotterdam, Netherlands. Our office and venue locations are found all around this urban center.
Cheap deals abound with commercial facilities, and companies can book large and small spaces and conference rooms in Rotterdam. Company owners and corporations can look at Rotterdam properties online for places that offer private offices and rooms for seminars and conferences, at reasonable rates for long and temporary stays. For office rentals and meeting rooms in Rotterdam needed only for a few weeks or months, companies can reserve and rent commercial space at short-term prices instead of paying the high cost of long-term leases.
Davinci Meeting & Conference Rooms™™ is a leading provider of short-term and long-term meeting rooms for professionals. We offer offices ranging from touch-down space for an hour to cost-effective workplaces for weeks at a time. With a global footprint spanning more than 850 cities, we maintain a thousands-strong portfolio of temporary meeting spaces.
We even provide value-added business support services in Rotterdam covering everything from receptionist services to catering. Davinci Meeting Rooms makes it easy for businesses with tight budgets and limited resources in Rotterdam to project a "big business" image without breaking the bank. To learn more about Davinci custom meeting space solutions available in Rotterdam, call us at 1-877-4BIZRMS (1-877-424-9767) or click on the above listing for more details on your preferred Rotterdam location.
Jon Hicks
Wonderful! From the space, cleanliness and friendliness of the staff on site...our entire team was impressed! Thank you! We'll be back!
Search thousands of locations