2 Meeting and Workspaces In Tijuana, Mexico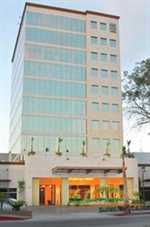 Blvd. Sánchez Taboada 10488, Zona Urbana Rio




Tijuana

,

BC

,

22010

Mexico

Mon-Fri, 8:00 AM-5:00 PM
Blvd. Sánchez Taboada 10488, Zona Urbana Rio




Tijuana

,

BC

,

22010

Mon-Fri, 8:00 AM-5:00 PM

See on map
Affordable and Flexible

Davinci Video Conferencing
Pricing starts at $20.00/hr Minimum 3hr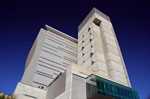 Mision De San Javier 10653 Zona Rio
Tijuana, BC, 22010 Mexico
Mon-Fri, 8:30 AM-5:00 PM
Mision De San Javier 10653 Zona Rio
Tijuana, BC, 22010
Mon-Fri, 8:30 AM-5:00 PM
See on map
Affordable and Flexible
After Hours Available
Pricing starts at $45.00/hr
Tijuana Meeting Rooms
The cultural center of the Baja California peninsula, Tijuana is the ideal place for firms that want to meet in neutral corporate settings. While the area is often cited for its vacation and tourism potential, its popularity and amenities help large and small firms find the ideal meeting solution for their needs.
Tijuana is known for cheap deals and great online rates on tourist reservations, and this culture of open accessibility extends to those who reserve temporary locations like meeting rooms in Tijuana. In addition to a wealth of meeting places near the city center, there are numerous facilities on the outskirts of the city. The area's proximity to San Diego also makes it simple to book a private rental venue that can be used for a short-term change of pace.
Conference rooms in Tijuana come in many styles, and this makes them perfect for long-term business. Tijuana firms often play host to partners that rent a space in the vicinity, but many companies simply use meeting rooms in Tijuana, Baja California as their homes away from home.
Davinci Meeting & Conference Rooms™™ is a leading provider of short-term and long-term meeting rooms for professionals. We offer offices ranging from touch-down space for an hour to cost-effective workplaces for weeks at a time. With a global footprint spanning more than 850 cities, we maintain a thousands-strong portfolio of temporary meeting spaces.
We even provide value-added business support services in Tijuana covering everything from receptionist services to catering. Davinci Meeting Rooms makes it easy for businesses with tight budgets and limited resources in Tijuana to project a "big business" image without breaking the bank. To learn more about Davinci custom meeting space solutions available in Tijuana, call us at 1-877-4BIZRMS (1-877-424-9767) or click on the above listing for more details on your preferred Tijuana location.
Jon Hicks
Wonderful! From the space, cleanliness and friendliness of the staff on site...our entire team was impressed! Thank you! We'll be back!
Search thousands of locations