Reserve Meeting Room & Conference Room Rentals In Boston
If you are looking for meeting room rentals in Boston, look no further than Davinci. Being one of the most prominent cities in both Massachusetts and the United States, Boston offers a unique mixture of deep historical roots and an urban, metropolitan feel. This city is also full of world-famous attractions, such as the iconic Fenway Park or the New England Aquarium. Those interested in the history of Boston can visit Freedom Trail, a 2.5 mile brick-laid path that takes visitors to some of the most important sights in the city. Each meeting room rental is easily accessible and offers a great location for any meeting.... more
Call a meeting planner at 877-424-9767
See on map
1 Meeting and Workspaces In Boston, Massachusetts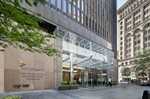 One Boston Place




Boston

,

MA

,

02108

United States

Mon-Fri, 8:30 AM-5:00 PM
One Boston Place




Boston

,

MA

,

02108

Mon-Fri, 8:30 AM-5:00 PM

See on map
Real-time Availability

Davinci Video Conferencing
Pricing starts at $60.00/hr
Boston Meeting Rooms Rentals
Known as "The Hub of the Universe," Boston is a global gathering place for entrepreneurs, artists, and influential movers and shakers. When you're planning an upcoming company meeting or hoping to catch the attention of potential investors, set up your own hub in Boston with Davinci Meeting Rooms. The City of Notions will set the scene for your next brainstorming session, while the Freedom Trail inspires your confidence. Davinci will take care of the Boston meeting space while "Beantown" delivers on culture. Find inspiration among restored historic sites and iconic landmarks and impress with cutting-edge cuisine and vibrant nightlife—it's all yours when you bring people together in Boston.
Best Business Areas in Boston
Inviting clients and colleagues to a meeting space in Boston's signature locations is easy, because—to put it simply—Boston is iconic. Choose from our professional meeting facility locations near memorable landmarks in the city center.
Present your quarterly deck in a seminar room in Beacon Hill for views of Charles River and easy access to the events and stunning scenery at Boston Public Garden and Boston Common.
East of the Common, Boston's Financial District isn't all suits and mergers, though there are plenty of those, too. Sidled up to Boston Harbor—this neighborhood is in proximity to Faneuil Hall, New England Aquarium, and the Orpheum Theatre.
Near the waterfront, meet up with new contacts in a quiet lobby space after a harbor cruise with the Boston Entrepreneurs' Network.
When you need a full conference room with an easy commute to Boston Logan Airport, book a space in the North End and type "Just past Paul Revere's House" in the invitations. They can't miss it.
If you're seeking a space on the outskirts of town, our meeting spaces on Huntington Avenue could be exactly what you're looking for. This prestigious area is adjacent to Boston's Reflection Pool, and just a stone's throw from Prudential Center Plaza. There are also quite a few hotels and restaurants in this part of town, and since Fenway Park and the Museum of Fine Art are just a few blocks away, you'll have plenty of options in between meetings.
Why Davinci Meeting Rooms in Boston?
As one of the preeminent port cities on the East Coast, Boston is poised and ready to help you wow your business contacts, from colleagues to potential clients. With Boston meeting rooms from Davinci, every impression will be as successful as the first. Choose from our wide range of spaces and services for Boston meeting venues services for Boston meeting venues for a custom-made experience. Need to phone-in an overseas colleague? Dial into our audio-video conferencing equipment. Welcoming a client fresh off a redeye flight? Davinci can take care of catering breakfast while you work on sealing the deal.
Jon Hicks
Wonderful! From the space, cleanliness and friendliness of the staff on site...our entire team was impressed! Thank you! We'll be back!
Search thousands of locations