Reserve Rockville Meeting Rooms & Conference Rooms In Maryland
Rockville is a flourishing Maryland city that is home to many biomed companies, federal government offices, and more. Davinci offers affordable meeting room rentals in Rockville, so you'll always have a place to host your employees, clients, or coworkers. Sandwiched between Washington D.C. and Baltimore, Rockville is the perfect place for your next meeting, whether you're flying in from another part of the country or driving in from a nearby suburb. Book a Rockville meeting space rental near North Bethesda and Woodmont Country Club, or at one of our locations near Woodley Gardens and Johns Hopkins University in Montgomery County.... more
Call a meeting planner at 877-424-9767
See on map
3 Meeting and Workspaces In Rockville, Maryland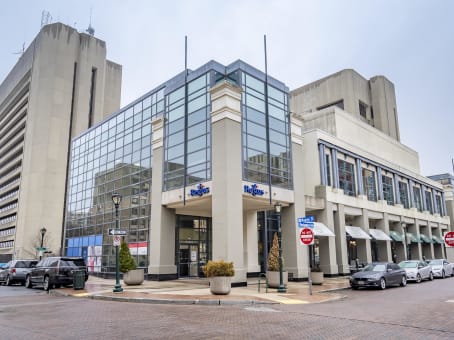 199 E. Montgomery Avenue




Rockville

,

MD

,

20850

United States

Mon-Fri, 8:30 AM-5:00 PM
199 E. Montgomery Avenue




Rockville

,

MD

,

20850

Mon-Fri, 8:30 AM-5:00 PM

See on map
Real-time Availability

Davinci Video Conferencing
Pricing starts at $13.00/hr

Please call for after-hour bookings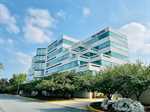 1451 Rockville Pike
Rockville, MD, 20852 United States
Mon-Fri, 8:30 AM-5:30 PM
1451 Rockville Pike
Rockville, MD, 20852
Mon-Fri, 8:30 AM-5:30 PM
See on map
Affordable and Flexible
Davinci Video Conferencing
Pricing starts at $25.00/hr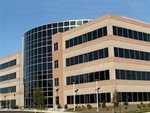 1 Research Court
Rockville, MD, 20850 United States
Mon-Fri, 8:30 AM-5:30 PM
1 Research Court
Rockville, MD, 20850
Mon-Fri, 8:30 AM-5:30 PM
See on map
Affordable and Flexible
After Hours Available
Pricing starts at $40.00/hr
Rockville Meeting Rooms
Rockville, MD, is an important part of our country's history and development. It has been the ruling seat of Montgomery County in the Baltimore-Washington area since 1776. Its close proximity to these major cities, railroads, and major roadways has allowed this area to grow. Interstate 270 has led many software and technology companies to call this home.
By housing many high-tech companies, Rockville has an edge into the future. Many companies now have small private offices or rent a large corporate venue for their employees near all the activity as the Technology Corridor expands. Rockville has close access to two of the nation's largest metro areas in Washington, D.C. and Baltimore. Being located just outside these high profile areas is a bonus to any business considering additional locations or renting new space for meeting rooms in Rockville.
Take your pick of places with the facilities you require, or make the reservations online. Book or reserve your meeting rooms in Rockville, MD, and be near everything you need access to. Set up your meeting rooms with all the amenities available from the wide range of choices at great rental rates. Find cheap deals on long-term leases or temporary short-term conference rooms in Rockville.
Davinci Meeting & Conference Rooms™™ is a leading provider of short-term and long-term meeting rooms for professionals. We offer offices ranging from touch-down space for an hour to cost-effective workplaces for weeks at a time. With a global footprint spanning more than 850 cities, we maintain a thousands-strong portfolio of temporary meeting spaces.
We even provide value-added business support services in Rockville covering everything from receptionist services to catering. Davinci Meeting Rooms makes it easy for businesses with tight budgets and limited resources in Rockville to project a "big business" image without breaking the bank. To learn more about Davinci custom meeting space solutions available in Rockville, call us at 1-877-4BIZRMS (1-877-453-4055) or click on the above listing for more details on your preferred Rockville location.
Jon Hicks
Wonderful! From the space, cleanliness and friendliness of the staff on site...our entire team was impressed! Thank you! We'll be back!
Search thousands of locations