Reserve Annapolis Meeting Rooms & Conference Rooms In Maryland
If you need up with a client in between Washington, D.C., and Baltimore, find a Davinci meeting room rental in Annapolis. Plus, Ceremony Coffee Roasters is just across the street, so you can pick up coffee and pastries on your way in for the team and clients. Known as the "sailing capital of the U.S." this historical city is a hot spot for business. Whether you need a meeting space rental for a couple of hours or for the week, Davinci has you covered. Discover various sized meeting rooms in Annapolis, and throughout the East Coast, all at low prices.... more
Call a meeting planner at 877-424-9767
See on map
3 Meeting and Workspaces In Annapolis, Maryland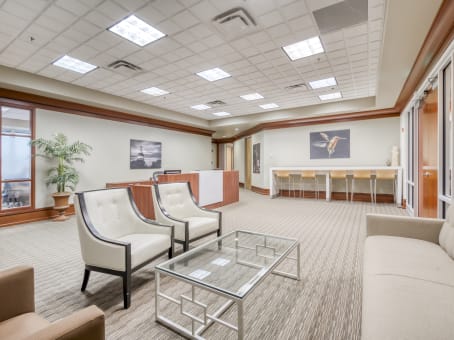 1997 Annapolis Exchange Parkway




Annapolis

,

MD

,

21401

United States

Mon-Fri, 8:30 AM-5:00 PM
1997 Annapolis Exchange Parkway




Annapolis

,

MD

,

21401

Mon-Fri, 8:30 AM-5:00 PM

See on map
Real-time Availability

Davinci Video Conferencing
Pricing starts at $17.00/hr

Please call for after-hour bookings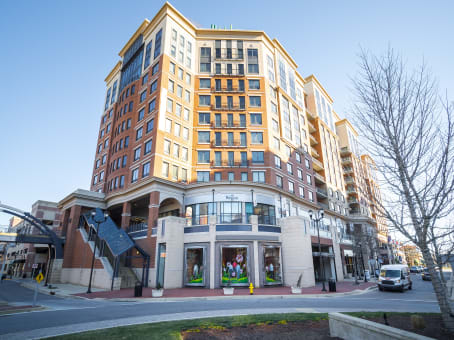 1910 Towne Centre Boulevard
Annapolis, MD, 21401 United States
Mon-Fri, 8:30 AM-5:00 PM
1910 Towne Centre Boulevard
Annapolis, MD, 21401
Mon-Fri, 8:30 AM-5:00 PM
See on map
Real-time Availability
Davinci Video Conferencing
Pricing starts at $17.00/hr
Please call for after-hour bookings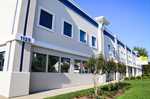 1125 West Street
Annapolis, MD, 21401 United States
Mon-Fri, 8:30 AM-5:00 PM
1125 West Street
Annapolis, MD, 21401
Mon-Fri, 8:30 AM-5:00 PM
See on map
Affordable and Flexible
Davinci Video Conferencing
Pricing starts at $25.00/hr
Annapolis Meeting Rooms
Annapolis is the county seat of Anne Arundel County and part of the Baltimore-Washington Metropolitan Area. There has been a settlement in the area since 1649, and many historical sites are featured in Annapolis. The city is near several important economic centers, and conference rooms in Annapolis and the surrounding area are an ideal venue for corporate meetings. Proximity to the Chesapeake Bay provides cheap deals on vacation facilities and shipping enterprises.
Annapolis is home to major corporations and the transportation systems for private commerce are extensive with reasonable rates. The interconnectivity of the greater metropolitan area and nearby locations make this region unmatched for business ventures of all types. Small and large office facilities are available for purchase or rent and can be easily located online. Military, commercial and recreational places all sit within the Annapolis area and provide ample opportunity for commerce.
Companies can find good rates when they book meeting rooms in Annapolis, MD, for conferences. Online reservations can be made for large or small office space. Temporary administrative services can also be booked with the room. The ability to reserve meeting rooms in Annapolis for a short-term or long-term business is an excellent solution for cost-effective space rental.
Davinci Meeting & Conference Rooms™™ is a leading provider of short-term and long-term meeting rooms for professionals. We offer offices ranging from touch-down space for an hour to cost-effective workplaces for weeks at a time. With a global footprint spanning more than 850 cities, we maintain a thousands-strong portfolio of temporary meeting spaces.
We even provide value-added business support services in Annapolis covering everything from receptionist services to catering. Davinci Meeting Rooms makes it easy for businesses with tight budgets and limited resources in Annapolis to project a "big business" image without breaking the bank. To learn more about Davinci custom meeting space solutions available in Annapolis, call us at 1-877-4BIZRMS (1-877-453-4055) or click on the above listing for more details on your preferred Annapolis location.
Jon Hicks
Wonderful! From the space, cleanliness and friendliness of the staff on site...our entire team was impressed! Thank you! We'll be back!
Search thousands of locations