3 Meeting and Workspaces In Essen, Germany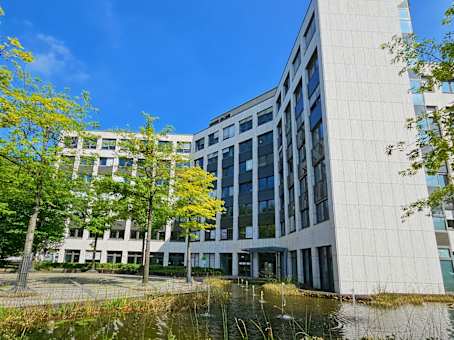 5th floor




Essen

,

Germany

,

45131

Mon-Fri, 8:30 AM-5:00 PM
5th floor




Essen

,

Germany

,

45131

Mon-Fri, 8:30 AM-5:00 PM

See on map
Real-time Availability

Davinci Video Conferencing
Pricing starts at $8.00/hr

Please call for after-hour bookings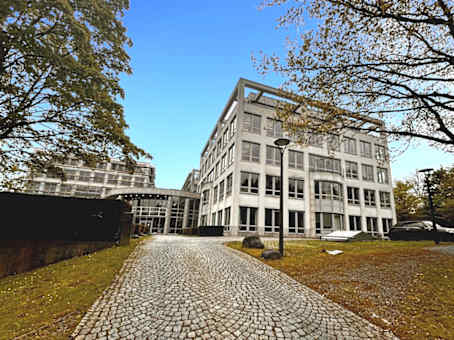 Ruhrallee 185
Essen, Nordrhein-Westfalen, 45136 Germany
Mon-Fri, 8:30 AM-5:00 PM
Ruhrallee 185
Essen, Nordrhein-Westfalen, 45136
Mon-Fri, 8:30 AM-5:00 PM
See on map
Real-time Availability
Davinci Video Conferencing
Pricing starts at $11.00/hr
Please call for after-hour bookings
Weidkamp 180
Essen, Germany, 45356
Mon-Fri, 8:30 AM-5:00 PM
Weidkamp 180
Essen, Germany, 45356
Mon-Fri, 8:30 AM-5:00 PM
See on map
Affordable and Flexible
Davinci Video Conferencing
Pricing starts at $50.00/hr
Essen Meeting Rooms
Essen is a city in Western Germany known for its medical, university, and service industries. It is home to 13 of the largest 100 German companies, making it a vital economic location for any international business executive seeking to branch out in Germany. The city is steeped in history and remains an important cultural center. Germany has the most robust economy in the European Union.
Conference rooms can help your company extend near Essen. Whether you're seeking to meet with those in charge of retail establishments, connect with executives with major corporations, develop relationships with medical or administrative professionals, or grow your company in another way, you need to do so in a location that is modern and well-equipped. A corporate meeting room combines the professionalism of an office with the impressive luxury of five-star hotel meeting rooms in Essen. Best of all, Essen rental conference facilities offer all this at low rates without requiring a long-term commitment.
We offer meeting rooms in Essen, Germany, for rent in both large and small sizes in locations throughout the city. You can find cheap deals online to meet your company's needs for value without sacrificing quality. Short-term private conference rooms in Essen will add value to your efforts to expand your company overseas. For a solution to your business's temporary venue needs, reserve your space and book affordable reservations today.
Davinci Meeting & Conference Rooms™™ is a leading provider of short-term and long-term meeting rooms for professionals. We offer offices ranging from touch-down space for an hour to cost-effective workplaces for weeks at a time. With a global footprint spanning more than 850 cities, we maintain a thousands-strong portfolio of temporary meeting spaces.
We even provide value-added business support services in Essen covering everything from receptionist services to catering. Davinci Meeting Rooms makes it easy for businesses with tight budgets and limited resources in Essen to project a "big business" image without breaking the bank. To learn more about Davinci custom meeting space solutions available in Essen, call us at 1-877-4BIZRMS (1-877-424-9767) or click on the above listing for more details on your preferred Essen location.
Jon Hicks
Wonderful! From the space, cleanliness and friendliness of the staff on site...our entire team was impressed! Thank you! We'll be back!
Search thousands of locations