Reserve Marietta Meeting Rooms & Conference Rooms In Georgia
Marietta, GA is the perfect location for your temporary office space or needed meeting rooms, and Davinci has the best workspace for you and all your professional needs. Rooms to meet with clients, co-workers, or to just have some quiet space to get things done, Davinci in Marietta is ready to help. When in Marietta, a "lively community with a vibrant history," make sure that you check out our historical sites, but also our unique experiences such as the Out of Box Theatre and the Marietta Ghost Tour. If action is more your game, try American Axes, Andretti Indoor Karting, and Games, or go check out a Braves game. There is much to do in Marietta, and much to accomplish with Davinci meeting rooms.... more
Call a meeting planner at 877-424-9767
See on map
1 Meeting and Workspaces In Marietta, Georgia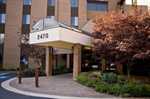 2470 Windy Hill Road




Marietta

,

GA

,

30067

United States

Mon-Fri, 8:30 AM-5:00 PM
2470 Windy Hill Road




Marietta

,

GA

,

30067

Mon-Fri, 8:30 AM-5:00 PM

See on map
Affordable and Flexible

After Hours Available
Pricing starts at $25.00/hr
Marietta Meeting Rooms
As a growing city in Georgia, Marietta is one of Atlanta's biggest suburbs in population and area. It is also the fourth largest city in the state of Georgia. The city's rapid growth is fueled by its proximity to many business places and other popular locations.
Marietta is an important economic area for Georgia. Its place near Atlanta is important for both small and large corporate investors seeking to expand their markets and service regions. The area is also growing in industry, health care, and manufacturing. Renting meeting rooms in Marietta, GA is a cost-effective solution to keep your company at the top of the list when it comes to doing business in the state.
Cheap deals on temporary, short-term, and long-term meeting rooms in Marietta are available throughout the year. You can find and reserve a venue conveniently while online. Book reservations and rent conference room facilities for meetings of all kinds to accommodate your clientele. Our private conference rooms in Marietta are found throughout all corners the city with convenient transportation and parking. Each location offers desirable features without the high rates or lengthy commitments of hotels. Finding inexpensive rental space in Marietta is easy with our many facilities.
Davinci Meeting & Conference Rooms™™ is a leading provider of short-term and long-term meeting rooms for professionals. We offer offices ranging from touch-down space for an hour to cost-effective workplaces for weeks at a time. With a global footprint spanning more than 850 cities, we maintain a thousands-strong portfolio of temporary meeting spaces.
We even provide value-added business support services in Marietta covering everything from receptionist services to catering. Davinci Meeting Rooms makes it easy for businesses with tight budgets and limited resources in Marietta to project a "big business" image without breaking the bank. To learn more about Davinci custom meeting space solutions available in Marietta, call us at 1-877-4BIZRMS (1-877-454-1650) or click on the above listing for more details on your preferred Marietta location.
Jon Hicks
Wonderful! From the space, cleanliness and friendliness of the staff on site...our entire team was impressed! Thank you! We'll be back!
Search thousands of locations