Reserve Winter Park Meeting Rooms & Conference Rooms In Florida
Cut out the traffic of driving to and from Orlando with a meeting room rental in Winter Park. Davinci meeting room rentals are a great way to get work done without having to go to the office or for those entrepreneurs whose home is usually their office. Or if you are a student at Full Sail University and need a space to meet with your group, find a few different Winter Park meeting space rentals near Semoran Boulevard. Davinci lets you enjoy all the perks of having a Winter Park office nearby without sharing the pains of managing a property.... more
Call a meeting planner at 877-424-9767
See on map
3 Meeting and Workspaces In Winter Park, Florida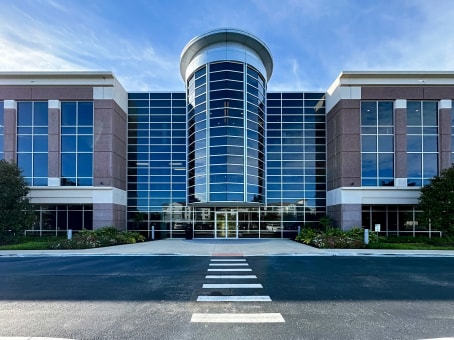 941 West Morse Boulevard




Winter Park

,

FL

,

32789

United States

Mon-Fri, 8:30 AM-5:00 PM
941 West Morse Boulevard




Winter Park

,

FL

,

32789

Mon-Fri, 8:30 AM-5:00 PM

See on map
Real-time Availability

Davinci Video Conferencing
Pricing starts at $19.00/hr

Please call for after-hour bookings
2431 Aloma Avenue
Winter Park, FL, 32792 United States
Mon-Fri, 8:00 AM-5:30 PM
2431 Aloma Avenue
Winter Park, FL, 32792
Mon-Fri, 8:00 AM-5:30 PM
See on map
Affordable and Flexible
Davinci Video Conferencing
Pricing starts at $20.00/hr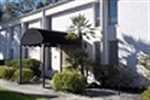 3001 Aloma Avenue
Winter Park, FL, 32792 United States
Mon-Fri, 9:00 AM-5:00 PM
3001 Aloma Avenue
Winter Park, FL, 32792
Mon-Fri, 9:00 AM-5:00 PM
See on map
Affordable and Flexible
Davinci Video Conferencing
Pricing starts at $20.00/hr
Winter Park Meeting Rooms
Winter Park is one of the finest places in Florida and well-known for its brick-lined streets, fine shops along Hannibal Square, world-class museums, and sparkling lakes. The city has near to 30,000 residents and is home to a premier central business district. The ethnic diversity of the city's population and the strong economic base make Winter Park an ideal solution for expansion. In addition, the city has a well-developed infrastructure with easy access to popular locations, such as the Regional Orlando Airport and the Orlando International Airport.
With no corporate tax on limited partnerships or S corporations in Winter Park, companies can keep more profits for cash flow. An additional incentive for companies and employees is no personal state tax. The Winter Park Chamber of Commerce is also dedicated to helping new and existing businesses succeed.
With the many rental meeting rooms in Winter Park, small and large companies can avoid the expense of a long-term lease and rent private space for temporary and short-term time periods. Places for larger conference rooms in Winter Park are available too. This venue comes equipped with full facilities. It's easily find, book, and reserve rooms online. Often, there are cheap deals and great rates available. Making reservations for meeting rooms in Winter Park, FL is a smart business move.
Davinci Meeting & Conference Rooms™™ is a leading provider of short-term and long-term meeting rooms for professionals. We offer offices ranging from touch-down space for an hour to cost-effective workplaces for weeks at a time. With a global footprint spanning more than 850 cities, we maintain a thousands-strong portfolio of temporary meeting spaces.
We even provide value-added business support services in Winter Park covering everything from receptionist services to catering. Davinci Meeting Rooms makes it easy for businesses with tight budgets and limited resources in Winter Park to project a "big business" image without breaking the bank. To learn more about Davinci custom meeting space solutions available in Winter Park, call us at 1-877-4BIZRMS (1-877-453-4055) or click on the above listing for more details on your preferred Winter Park location.
Jon Hicks
Wonderful! From the space, cleanliness and friendliness of the staff on site...our entire team was impressed! Thank you! We'll be back!
Search thousands of locations