Reserve Meeting Room & Conference Room Rentals In Pembroke Pines
Throughout Pembroke Pines, you can find Davinci meeting room rentals all over the city. Davinci's rental locations are near I-75, creating easy access and leaving more time for you to focus on work. Clean and private workspaces are essential for a business traveler. Whether you're an East Coast local or need to get work done on vacation, a Pembroke Pines meeting space rental can be just the solution. Our locations give you the option of different room sizes, large conference rooms, medium conference rooms, or private offices, so you can be prepared for any meetings that lay ahead. And once the work is done, you can enjoy the beautiful Florida landscape by heading over to Everglades and Francis S. Taylor Wildlife Management Area.... more
Call a meeting planner at 877-424-9767
See on map
2 Meeting and Workspaces In Pembroke Pines, Florida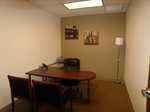 15800 Pines Boulevard




Pembroke Pines

,

FL

,

33027

United States

Mon-Fri, 8:30 AM-5:00 PM
15800 Pines Boulevard




Pembroke Pines

,

FL

,

33027

Mon-Fri, 8:30 AM-5:00 PM

See on map
Real-time Availability

Davinci Video Conferencing
Pricing starts at $35.00/hr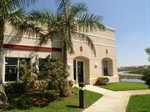 1931 NW 150 Ave
Pembroke Pines, FL, 33028 United States
Mon-Fri, 9:00 AM-5:00 PM
1931 NW 150 Ave
Pembroke Pines, FL, 33028
Mon-Fri, 9:00 AM-5:00 PM
See on map
Affordable and Flexible
Davinci Video Conferencing
Pricing starts at $45.00/hr
Pembroke Pines Meeting Rooms Rentals
Beginning as a mere dairy farm pasture in the 1940s, Pembroke Pines has grown tremendously. Today, it is one of the most populous cities in Broward County with over 150,000 residents. Popular industries range from high-tech and health care sectors to restaurants and retail. With its beautiful parks, community festivals, museums, and strong economic base, it's a great place to work. Strategically, Pembroke Pines is near to convenient places like Miami International and Fort Lauderdale Airports.
The Pembroke Pines Chamber of Commerce offers a variety of business member opportunities, with facilities available for networking and developing a strong presence in the community. In addition, local companies are privy to the tax advantages of the state. Advantages include no personal income tax, no corporate tax on S corporations or limited partnerships, no tax on goods-in-transit and no tax on manufactured goods. It's the ideal tax solution.
Making reservations for meeting rooms in Pembroke Pines is a savvy way for companies to avoid the expense of a long-term rental. Locations for conference rooms in Pembroke Pines are also available. Large and small companies can rent private venue space on a temporary or short-term basis. It's convenient to find, book, and reserve meetings rooms right online. Companies will find great rates and cheap deals. Renting meeting rooms in Pembroke Pines, FL is always a smart business move.
Davinci Meeting & Conference Rooms™™ is a leading provider of short-term and long-term meeting rooms for professionals. We offer offices ranging from touch-down space for an hour to cost-effective workplaces for weeks at a time. With a global footprint spanning more than 850 cities, we maintain a thousands-strong portfolio of temporary meeting spaces.
We even provide value-added business support services in Pembroke Pines covering everything from receptionist services to catering. Davinci Meeting Rooms makes it easy for businesses with tight budgets and limited resources in Pembroke Pines to project a "big business" image without breaking the bank. To learn more about Davinci custom meeting space solutions available in Pembroke Pines, call us at 1-877-4BIZRMS (1-877-454-1650) or click on the above listing for more details on your preferred Pembroke Pines location.
Jon Hicks
Wonderful! From the space, cleanliness and friendliness of the staff on site...our entire team was impressed! Thank you! We'll be back!
Search thousands of locations