Reserve Bonita Springs Meeting Rooms & Conference Rooms In Florida
Quickly go from Bonita Beach Park to a Davinci meeting room rental in Bonita Springs. With a quiet space at the tip of your fingers, you can have a quick and easy spot to meet up with a client or have a quiet place to think and work. Plus, with our locations close to Tamiami Trail, you can get to and from a Bonita Springs meeting room rental in no time. Don't miss a beat, whether you're on vacation or a resident in the area, you never know when a Davinci meeting room may be a last-minute lifesaver or a refuge from a loud and busy workspace... more
Call a meeting planner at 877-424-9767
See on map
2 Meeting and Workspaces In Bonita Springs, Florida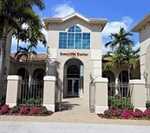 8891 Brighton Lane




Bonita Springs

,

FL

,

34135

United States

Mon-Fri, 9:00 AM-5:00 PM
8891 Brighton Lane




Bonita Springs

,

FL

,

34135

Mon-Fri, 9:00 AM-5:00 PM

See on map
Affordable and Flexible

Davinci Video Conferencing
Pricing starts at $45.00/hr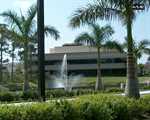 27499 Riverview Center Blvd.
Bonita Springs, FL, 34134 United States
Mon-Fri, 9:00 AM-5:00 PM
27499 Riverview Center Blvd.
Bonita Springs, FL, 34134
Mon-Fri, 9:00 AM-5:00 PM
See on map
Affordable and Flexible
Davinci Video Conferencing
Pricing starts at $75.00/hr
Bonita Springs Meeting Rooms
Bonita Springs has small-town charm and a thriving business community. In addition to its tourism and retail employers, the city is focused on targeting high-value industry sectors like green technologies, Internet technology, and life sciences. Its infrastructure is well-developed with near access to highways, railways, ports, and other strategic places. The airport offers nonstop service throughout Germany, Canada, and North America.
Bonita Springs offers streamlined permitting to make it easy to set up a company and get running. The city's Economic Development Council creates development opportunities and public-private partnerships to put companies on the fast track to success. There is no corporate tax on S corporations, limited partnerships, or inventories. Companies also enjoy no sales and use tax on manufactured goods and no state-level property tax in Bonita Springs.
With the many opportunities to rent meeting rooms in Bonita Springs, businesses can avoid the expense of a long-term lease. Making venue reservations for rental meeting rooms in Bonita Springs, FL is the ideal solution for space on a short-term or temporary basis. Find, book, rent, and reserve space right online. Conference rooms in Bonita Springs are available as well. It's easy to find great rates for cheap deals. Both large and small companies can secure private facilities with all the essentials like office furniture, phones, and computers.
Davinci Meeting & Conference Rooms™™ is a leading provider of short-term and long-term meeting rooms for professionals. We offer offices ranging from touch-down space for an hour to cost-effective workplaces for weeks at a time. With a global footprint spanning more than 850 cities, we maintain a thousands-strong portfolio of temporary meeting spaces.
We even provide value-added business support services in Bonita Springs covering everything from receptionist services to catering. Davinci Meeting Rooms makes it easy for businesses with tight budgets and limited resources in Bonita Springs to project a "big business" image without breaking the bank. To learn more about Davinci custom meeting space solutions available in Bonita Springs, call us at 1-877-4BIZRMS (1-877-453-4055) or click on the above listing for more details on your preferred Bonita Springs location.
Jon Hicks
Wonderful! From the space, cleanliness and friendliness of the staff on site...our entire team was impressed! Thank you! We'll be back!
Search thousands of locations