Reserve Sherman Oaks Meeting Rooms & Conference Rooms In California
Our Davinci meeting rooms located in Sherman Oaks are in the heart of commerce in the San Fernando Valley, with several located directly near Ventura Boulevard. Not only are you provided a clean and professional environment, Davinci also provides state-of-the art business technology such as wireless internet, LCD monitors, projects, and more to conduct a successful meeting. When business is concluded you and your colleagues can enjoy exploring the local amenities like Cigar Warehouse, wine bars, the open-air galleria, and a virtual trip around the culinary world with a wide variety of cuisines.... more
Call a meeting planner at 877-424-9767
See on map
3 Meeting and Workspaces In Sherman Oaks, California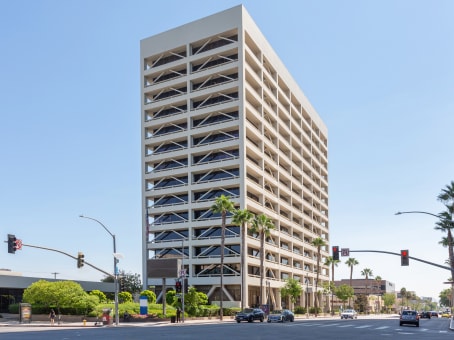 15233 Ventura Blvd.




Sherman Oaks

,

CA

,

91403

United States

Mon-Fri, 8:30 AM-5:00 PM
15233 Ventura Blvd.




Sherman Oaks

,

CA

,

91403

Mon-Fri, 8:30 AM-5:00 PM

See on map
Real-time Availability

Davinci Video Conferencing
Pricing starts at $17.00/hr Minimum 2hr

Please call for after-hour bookings
15303 Ventura Blvd.
Sherman Oaks, CA, 91403 United States
Mon-Fri, 8:30 AM-5:00 PM
15303 Ventura Blvd.
Sherman Oaks, CA, 91403
Mon-Fri, 8:30 AM-5:00 PM
See on map
Real-time Availability
Davinci Video Conferencing
Pricing starts at $35.00/hr Minimum 2hr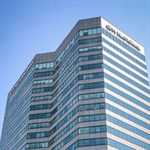 15260 Ventura Boulevard
Sherman Oaks, CA, 91403 United States
Mon-Fri, 8:30 AM-5:00 PM
15260 Ventura Boulevard
Sherman Oaks, CA, 91403
Mon-Fri, 8:30 AM-5:00 PM
See on map
Real-time Availability
Davinci Video Conferencing
Pricing starts at $45.00/hr Minimum 2hr
Sherman Oaks Meeting Rooms
Sherman Oaks is a neighborhood in Los Angeles, located near Van Nuys and Studio City. It was one of the first parts of the San Fernando Valley to house real estate. The neighborhood is frequented by celebrities and features a number of public parks. In fact, many films and television shows are regularly shot in this region.
If your business is scouting for new locations, Sherman Oaks may be a great choice. In addition to skyscrapers, the neighborhood also features an assortment of small office places. One of the biggest industries in Sherman Oaks is media, especially filmmaking. Its proximity to Los Angeles tourist attractions also draws large crowds. Between Los Angeles incentives and the availability of meeting rooms in Sherman Oaks, bringing a business here might just be the perfect solution.
Next time you are looking to book a space for a corporate meeting, consider meeting rooms in Sherman Oaks, CA. By choosing to rent a private meeting venue rather than rental hotel facilities, you will find cheap deals on well-equipped rooms that are much more professional. Whether you need to make reservations for a long-term conference or simply want a temporary room for short-term affairs, you will discover that conference rooms in Sherman Oaks are superior to small hotel rooms. Choosing to reserve a meeting room online may help you find great rates.
Davinci Meeting & Conference Rooms™™ is a leading provider of short-term and long-term meeting rooms for professionals. We offer offices ranging from touch-down space for an hour to cost-effective workplaces for weeks at a time. With a global footprint spanning more than 850 cities, we maintain a thousands-strong portfolio of temporary meeting spaces.
We even provide value-added business support services in Sherman Oaks covering everything from receptionist services to catering. Davinci Meeting Rooms makes it easy for businesses with tight budgets and limited resources in Sherman Oaks to project a "big business" image without breaking the bank. To learn more about Davinci custom meeting space solutions available in Sherman Oaks, call us at 1-877-4BIZRMS (1-877-453-4055) or click on the above listing for more details on your preferred Sherman Oaks location.
Jon Hicks
Wonderful! From the space, cleanliness and friendliness of the staff on site...our entire team was impressed! Thank you! We'll be back!
Search thousands of locations