Reserve Meeting Room & Conference Room Rentals In Rancho Cucamonga
Just 37 miles east of L.A., at the base of the San Gabriel Mountains, lies Rancho Cucamonga. Our meeting rooms are perfect for local meetings or as an opportunity to get out of the city while you still conduct business. When your conference or training is completed, enjoy the wonder that is Rancho Cucamonga. Enjoy scenery and exercise as you trek to Sapphire Falls. Victoria Gardens is about shopping, not plants, where you can also ride a carousel or a train around the mall. Get rich in Rancho using our meeting and conference rooms and co-working spaces.... more
Call a meeting planner at 877-424-9767
See on map
3 Meeting and Workspaces In Rancho Cucamonga, California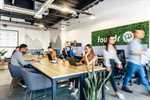 11799 Sebastian Way




Rancho Cucamonga

,

CA

,

91730

United States

Mon-Fri, 9:00 AM-5:00 PM
11799 Sebastian Way




Rancho Cucamonga

,

CA

,

91730

Mon-Fri, 9:00 AM-5:00 PM

See on map
Affordable and Flexible

Davinci Video Conferencing
Pricing starts at $25.00 total Minimum 2hr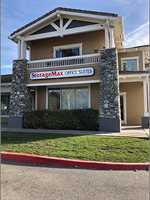 8333 Foothill Boulevard
Rancho Cucamonga, CA, 91730 United States
Mon-Fri, 9:00 AM-5:00 PM
8333 Foothill Boulevard
Rancho Cucamonga, CA, 91730
Mon-Fri, 9:00 AM-5:00 PM
See on map
Affordable and Flexible
Davinci Video Conferencing
Pricing starts at $35.00/hr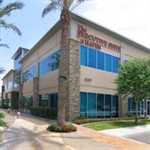 9431 Haven Avenue
Rancho Cucamonga, CA, 91730 United States
Mon-Fri, 8:30 AM-5:00 PM
9431 Haven Avenue
Rancho Cucamonga, CA, 91730
Mon-Fri, 8:30 AM-5:00 PM
See on map
Affordable and Flexible
Davinci Video Conferencing
Pricing starts at $45.00/hr Minimum 2hr
Rancho Cucamonga Meeting Rooms Rentals
The city of Rancho Cucamonga boasts an impressive location near the base of the San Gabriel mountains as well as just minutes from major airports in Ontario and Burbank. Corporate employees will appreciate the pleasant weather in the city, the thriving logistic industry, the many meeting rooms in Rancho Cucamonga, and the major commercial shopping and dining areas that are perfect for business functions and entertainment.
Rancho Cucamonga is one of the top places for corporations in the area thanks to the large number of private rental locations, short-term, long-term, and temporary facilities, and excellent public transportation system. The city's infrastructure and utilities are also among the best in the nation, which is of major importance to corporations from around the world.
Meeting rooms in Rancho Cucamonga, CA can be the solution for new businesses. Companies can rent or reserve these conferences rooms in Rancho Cucamonga online, find a temporary venue space on a moment's notice, book cheap deals, and make reservations in person. Getting great rates on large or small conference rooms in Rancho Cucamonga is typically easier than long-term venue space in the area.
Davinci Meeting & Conference Rooms™™ is a leading provider of short-term and long-term meeting rooms for professionals. We offer offices ranging from touch-down space for an hour to cost-effective workplaces for weeks at a time. With a global footprint spanning more than 850 cities, we maintain a thousands-strong portfolio of temporary meeting spaces.
We even provide value-added business support services in Rancho Cucamonga covering everything from receptionist services to catering. Davinci Meeting Rooms makes it easy for businesses with tight budgets and limited resources in Rancho Cucamonga to project a "big business" image without breaking the bank. To learn more about Davinci custom meeting space solutions available in Rancho Cucamonga, call us at 1-877-4BIZRMS (1-877-453-4055) or click on the above listing for more details on your preferred Rancho Cucamonga location.
Jon Hicks
Wonderful! From the space, cleanliness and friendliness of the staff on site...our entire team was impressed! Thank you! We'll be back!
Search thousands of locations