Reserve Marina Del Rey Meeting Rooms & Conference Rooms In California
Want to find the perfect Marina Del Rey meeting space rental? Make the most of your meeting by booking one of our locations today. Our meeting room rentals in Marina Del Rey are easy to find and close to popular landmarks and amenities such as Washington Boulevard, the Marina Peninsula, the Venice Canals, and Venice Beach. Marina Del Rey is North America's largest man-made small-craft harbor which makes it the perfect place for after work boating and water recreation fun. Now is the time to plan your meeting in this popular beachside Los Angeles suburb.... more
Call a meeting planner at 877-424-9767
See on map
1 Meeting and Workspaces In Marina Del Rey, California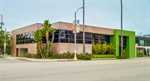 475 Washington Blvd.




Marina Del Rey

,

CA

,

90292

United States

Mon-Fri, 8:30 AM-5:00 PM
475 Washington Blvd.




Marina Del Rey

,

CA

,

90292

Mon-Fri, 8:30 AM-5:00 PM

See on map
Real-time Availability

Davinci Video Conferencing
Pricing starts at $45.00/hr
Marina Del Rey Meeting Rooms
You will receive many benefits when you book a meeting room for your next business conference in Marina Del Rey. The location of the city is ideal because any temporary venue you choose within the area will be positioned close to both the freeway as well as the beach. When you find and reserve conference locations near Marina Del Rey, you will be doing business within a lively town that boasts an upmarket atmosphere.
Whether you have been searching online for appropriate conference rooms in Marina Del Rey to meet your corporate meeting, banquet, arbitration hearing, product launch, classroom, or client entertainment needs, this area is the perfect fit. Because the city lies in close proximity to both Santa Monica as well as West Los Angeles, meeting rooms in Marina Del Rey will offer a solution that will accommodate all of your clients or employees.
Reservations can be made at facilities in Marina Del Rey for the rental of small day offices, medium conference rooms and large conference rooms. Space is available to meet both your short-term and long-term requirements. Compared to costly hotel conference rooms, these places provide competitive rates and oftentimes cheap deals to clients searching to rent and reserve private meeting rooms in Marina Del Rey, CA.
Davinci Meeting & Conference Rooms™™ is a leading provider of short-term and long-term meeting rooms for professionals. We offer offices ranging from touch-down space for an hour to cost-effective workplaces for weeks at a time. With a global footprint spanning more than 850 cities, we maintain a thousands-strong portfolio of temporary meeting spaces.
We even provide value-added business support services in Marina Del Rey covering everything from receptionist services to catering. Davinci Meeting Rooms makes it easy for businesses with tight budgets and limited resources in Marina Del Rey to project a "big business" image without breaking the bank. To learn more about Davinci custom meeting space solutions available in Marina Del Rey, call us at 1-877-4BIZRMS (1-877-453-4055) or click on the above listing for more details on your preferred Marina Del Rey location.
Jon Hicks
Wonderful! From the space, cleanliness and friendliness of the staff on site...our entire team was impressed! Thank you! We'll be back!
Search thousands of locations