Reserve Laguna Niguel Meeting Rooms & Conference Rooms In California
If you're in need of a Laguna Niguel meeting space rental, Davinci has a number of meeting spaces available throughout the city. From scenic beaches and nature parks to great shopping and restaurants, this city creates the perfect setting to conduct business in. After you've finished your meeting, wander one of the city's many trails,spend an hour or two relaxing at Laguna Beach, or enjoy a fantastic meal at any one of the city's popular restaurants This city has more than 100 art galleries where you can view and purchase local art as well as a number of high-end jewelry stores, including Adam Neely's Fine Art Jewelry.... more
Call a meeting planner at 877-424-9767
See on map
1 Meeting and Workspaces In Laguna Niguel, California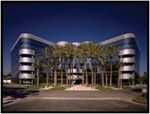 28202 Cabot Road




Laguna Niguel

,

CA

,

92677

United States

Mon-Fri, 8:30 AM-5:00 PM
28202 Cabot Road




Laguna Niguel

,

CA

,

92677

Mon-Fri, 8:30 AM-5:00 PM

See on map
Affordable and Flexible

Davinci Video Conferencing
Pricing starts at $40.00/hr
Laguna Niguel Meeting Rooms
Laguna Niguel is one of California's best locations for short-term and long-term vacation and corporate facilities. The rich community is full of small, private entertainment locations as well as plenty of top-notch meeting rooms in Laguna Niguel. Although you may come to Laguna Niguel for the temporary meeting areas with great rates and plenty of space, you will stay for the great cuisine, food and nightlife.
Laguna Niguel is a wide open community with plenty of corporate hideaways for private discussions. It is known as one of the best places for multinational corporations to find a solution to problems because the atmosphere makes people a little less worried about social customs.
Although you can book executive meeting rooms in Laguna Niguel, CA without too much trouble, you will want to look online for cheap deals on large reservations on a venue with low rent expenses. Conference rooms in Laguna Niguel are sure to be a good business rental, and you can always reserve a room near the ocean for an extra bit of luxury.
Davinci Meeting & Conference Rooms™™ is a leading provider of short-term and long-term meeting rooms for professionals. We offer offices ranging from touch-down space for an hour to cost-effective workplaces for weeks at a time. With a global footprint spanning more than 850 cities, we maintain a thousands-strong portfolio of temporary meeting spaces.
We even provide value-added business support services in Laguna Niguel covering everything from receptionist services to catering. Davinci Meeting Rooms makes it easy for businesses with tight budgets and limited resources in Laguna Niguel to project a "big business" image without breaking the bank. To learn more about Davinci custom meeting space solutions available in Laguna Niguel, call us at 1-877-4BIZRMS (1-877-454-1650) or click on the above listing for more details on your preferred Laguna Niguel location.
Jon Hicks
Wonderful! From the space, cleanliness and friendliness of the staff on site...our entire team was impressed! Thank you! We'll be back!
Search thousands of locations