Reserve Meeting Room & Conference Room Rentals In La Jolla
The California coast is a beautiful place to get your work done, especially when you have the opportunity to book a meeting room rental in La Jolla, CA. At Davinci, you can find a variety of office room sizes, from a large conference room to a personal workspace. Plus, if you're planning to meet with clients or hold a board meeting, there are plenty of catering options across the street at Westfield UTC. When you need a La Jolla, CA, meeting space rental, just hop off the San Diego Freeway or I-805 and soon you'll able to get work done in a quiet and clean space.... more
Call a meeting planner at 877-424-9767
See on map
3 Meeting and Workspaces In La Jolla, California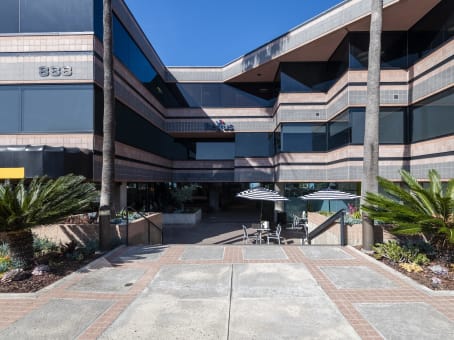 888 Prospect Street




La Jolla

,

CA

,

92037

United States

Mon-Fri, 8:30 AM-5:00 PM
888 Prospect Street




La Jolla

,

CA

,

92037

Mon-Fri, 8:30 AM-5:00 PM

See on map
Real-time Availability

Davinci Video Conferencing
Pricing starts at $12.00/hr

Please call for after-hour bookings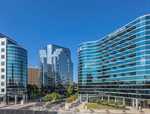 4275 Executive Square
La Jolla, CA, 92037 United States
Mon-Thurs, 8:30 AM-5:00 PM, Fri, 8:30 AM-6:00 PM
4275 Executive Square
La Jolla, CA, 92037
Mon-Thurs, 8:30 AM-5:00 PM, Fri, 8:30 AM-6:00 PM
See on map
Real-time Availability
Davinci Video Conferencing
Pricing starts at $20.00/hr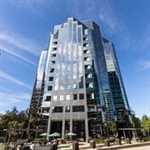 4225 Executive Square
La Jolla, CA, 92037 United States
Mon-Fri, 8:00 AM-5:00 PM
4225 Executive Square
La Jolla, CA, 92037
Mon-Fri, 8:00 AM-5:00 PM
See on map
Real-time Availability
Davinci Video Conferencing
Pricing starts at $35.00/hr
La Jolla Meeting Rooms Rentals
La Jolla, the Jewel City of San Diego, is known as a world-class luxury area, but it's also home to a number of important historical landmarks and business facilities. While the area's high land prices make it impractical for all but a few firms to settle down locally, the fact that there are so many corporate investors makes it extremely easy to reserve meeting rooms in La Jolla.
Whatever La Jolla loses in terms of non-retail commerce it makes up for with its wealth of culturally relevant locations. The area is highly popular with professionals who want to book cheap deals on corporate meeting rooms in La Jolla, CA, instead of paying even higher San Diego rates. The local love of high-class amenities, like amazing golf courses and beach access, mean that it's equally easy to find and reserve a large venue, a small private room, or an outdoor meeting solution.
Long-term and short-term conference rooms in La Jolla are easy to rent with our listings. No matter what kind of rental venue you need, you can find a fitting professional space that lets you and your associates work near San Diego and still enjoy things at your own pace. Secure your reservations for temporary La Jolla meeting places online soon.
Davinci Meeting & Conference Rooms™™ is a leading provider of short-term and long-term meeting rooms for professionals. We offer offices ranging from touch-down space for an hour to cost-effective workplaces for weeks at a time. With a global footprint spanning more than 850 cities, we maintain a thousands-strong portfolio of temporary meeting spaces.
We even provide value-added business support services in La Jolla covering everything from receptionist services to catering. Davinci Meeting Rooms makes it easy for businesses with tight budgets and limited resources in La Jolla to project a "big business" image without breaking the bank. To learn more about Davinci custom meeting space solutions available in La Jolla, call us at 1-877-4BIZRMS (1-877-454-1650) or click on the above listing for more details on your preferred La Jolla location.
Jon Hicks
Wonderful! From the space, cleanliness and friendliness of the staff on site...our entire team was impressed! Thank you! We'll be back!
Search thousands of locations