Reserve Meeting Room & Conference Room Rentals In Fullerton
Looking for a meeting room rental in Fullerton, California? Choose Davinci and you'll find an ideal meeting room location in Southern California that has all the tools you need to meet with your employees or clients. As home to five different universities and colleges, Fullerton has a young population that is eager to join the workforce. Use our meeting rooms to interview for new positions, train employees, or meet with clients. Close to Los Angeles and several coastal cities, Fullerton has something for everyone during and after the work day. ... more
Call a meeting planner at 877-424-9767
See on map
2 Meeting and Workspaces In Fullerton, California
112 E. Amerige Avenue




Fullerton

,

CA

,

92832

United States

Mon-Fri, 8:00 AM-8:00 PM
112 E. Amerige Avenue




Fullerton

,

CA

,

92832

Mon-Fri, 8:00 AM-8:00 PM

See on map
Affordable and Flexible

Davinci Video Conferencing
Pricing starts at $15.00/hr Minimum 2hr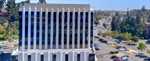 1440 N. Harbor Blvd
Fullerton, CA, 92835 United States
Mon-Fri, 8:30 AM-5:00 PM
1440 N. Harbor Blvd
Fullerton, CA, 92835
Mon-Fri, 8:30 AM-5:00 PM
See on map
Affordable and Flexible
Davinci Video Conferencing
Pricing starts at $35.00/hr
Fullerton Meeting Rooms Rentals
Known for its manufacturing industries, Fullerton is one of the most vibrant cities in southern California. The city is also home to several major universities, making it a considerable force in the education market. Fullerton has a consistently warm climate and scenic mountainous surroundings.
Companies are always looking for places where they can grow. Both large and small companies should check out what Fullerton has to offer. The sizable markets in the manufacturing and educational sectors are well established, so private businesses should have no reservations about coming there.
It is easy to rent meeting rooms in Fullerton, CA. Doing so is much cheaper and more efficient than if one were to book a space at a hotel. They are more than just a temporary solution. It is easy to reserve cheap deals on corporate facilities. Both short-term and long-term leases on conference rooms in Fullerton are available. They are a great venue for business meetings. It is possible to find rental rates for meeting rooms in Fullerton online. Many of them are situated near convenient locations.
Davinci Meeting & Conference Rooms™™ is a leading provider of short-term and long-term meeting rooms for professionals. We offer offices ranging from touch-down space for an hour to cost-effective workplaces for weeks at a time. With a global footprint spanning more than 850 cities, we maintain a thousands-strong portfolio of temporary meeting spaces.
We even provide value-added business support services in Fullerton covering everything from receptionist services to catering. Davinci Meeting Rooms makes it easy for businesses with tight budgets and limited resources in Fullerton to project a "big business" image without breaking the bank. To learn more about Davinci custom meeting space solutions available in Fullerton, call us at 1-877-4BIZRMS (1-877-453-4055) or click on the above listing for more details on your preferred Fullerton location.
Jon Hicks
Wonderful! From the space, cleanliness and friendliness of the staff on site...our entire team was impressed! Thank you! We'll be back!
Search thousands of locations