Reserve Meeting Room & Conference Room Rentals In Burlingame
Our Burlingame meeting space rentals can be found along Bayshore Freeway and near many hotels. Whether you are a local or visitor needing a professional space, Davinci has you covered. You'll find our office rentals range from large conference rooms to a small room with a desk, creating a clean and organized space for all your business needs. You can even get work done during a layover with locations just minutes from the San Francisco International Airport. Enjoy a new business setting while feeling prepared and comfortable with a Davinci meeting room rental in Burlingame, California.... more
Call a meeting planner at 877-424-9767
See on map
2 Meeting and Workspaces In Burlingame, California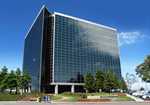 1350 Old Bayshore Highway




Burlingame

,

CA

,

94010

United States

Mon-Fri, 8:30 AM-5:00 PM
1350 Old Bayshore Highway




Burlingame

,

CA

,

94010

Mon-Fri, 8:30 AM-5:00 PM

See on map
Real-time Availability

Davinci Video Conferencing
Pricing starts at $35.00/hr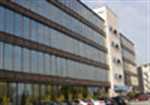 533 Airport Blvd.
Burlingame, CA, 94010 United States
Mon-Fri, 8:30 AM-5:00 PM
533 Airport Blvd.
Burlingame, CA, 94010
Mon-Fri, 8:30 AM-5:00 PM
See on map
Affordable and Flexible
Davinci Video Conferencing
Pricing starts at $70.00/hr
Burlingame Meeting Rooms Rentals
Burlingame has that small town feel, but it's actually a thriving central nerve center for many other California locations. This diminutive city is an ideal stopping point for professionals who need to meet up with their colleagues as they're passing through, and an abundance of cheap deals on online rental reservations makes meeting rooms in Burlingame even more appealing.
Burlingame connects to four major state highways and it's been part of the popular Caltrain line since the 1980s. Its status as an out-of-the-way spot served by a number of large thoroughfares makes it popular with the many international firms that have established headquarters near the city. Business startups and large firms alike find that setting up shop in places near Burlingame makes it easier to interface with a wider range of clientele.
Many professionals rent conference rooms in Burlingame on a long-term or yearly basis. This allows them to secure lower rates on the private venue of their choice without losing access to major population centers and short-term events like local trade shows. Others reserve meeting rooms in Burlingame, CA, as a temporary solution while they're trying to expand their headquarters or work with other firms in nearby San Francisco. Book your corporate facilities or a private space online soon to accommodate your next California event.
Davinci Meeting & Conference Rooms™™ is a leading provider of short-term and long-term meeting rooms for professionals. We offer offices ranging from touch-down space for an hour to cost-effective workplaces for weeks at a time. With a global footprint spanning more than 850 cities, we maintain a thousands-strong portfolio of temporary meeting spaces.
We even provide value-added business support services in Burlingame covering everything from receptionist services to catering. Davinci Meeting Rooms makes it easy for businesses with tight budgets and limited resources in Burlingame to project a "big business" image without breaking the bank. To learn more about Davinci custom meeting space solutions available in Burlingame, call us at 1-877-4BIZRMS (1-877-454-1650) or click on the above listing for more details on your preferred Burlingame location.
Jon Hicks
Wonderful! From the space, cleanliness and friendliness of the staff on site...our entire team was impressed! Thank you! We'll be back!
Search thousands of locations