Cities with Meeting Rooms in Iran, Islamic Republic Of
1 Meeting and Workspaces In Iran, Islamic Republic Of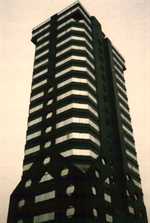 Unit 2




Tehran

,

Tehran

,

1911856113

Iran, Islamic Republic Of

Mon-Wed, 9:00 AM-3:00 PM, Sat, 9:00 AM-3:30 PM, Sun, 9:00 AM-3:00 PM
Unit 2




Tehran

,

Tehran

,

1911856113

Mon-Wed, 9:00 AM-3:00 PM, Sat, 9:00 AM-3:30 PM, Sun, 9:00 AM-3:00 PM

See on map
Affordable and Flexible

After Hours Available
Pricing starts at $570.00/hr
Iran, Islamic Republic Of Meeting Rooms
When it comes to hosting a meeting, choosing the right location is crucial, whether you're traveling on business or simply need a place to conduct business. Davinci's meeting rooms in Iran, Islamic Republic Of offer the latest technologies and administrative services to make your next meeting as effortless, convenient, and professional as possible.
Benefits of a Conference Room in Iran, Islamic Republic Of
Our fully equipped meeting rooms in Iran, Islamic Republic Of provide the perfect environment for productive collaboration and communication, with everything you need to get down to business. No more need to rely on a hotel for your business needs! Featuring audiovisual equipment, high-speed internet, lobby greeters, affordable catering and more, our meeting rooms are ready to elevate your business gatherings no matter where you are.
Choose a Meeting Room to Meet Your Needs
Whether you need an intimate professional setting for a quick meeting in Iran, Islamic Republic Of or a larger conference room available for longer, you can book a meeting room with Davinci by the hour or the day. Call us now or reserve online to secure a meeting room in Iran, Islamic Republic Of that suits the budget and location needs of your company.
Jon Hicks
Wonderful! From the space, cleanliness and friendliness of the staff on site...our entire team was impressed! Thank you! We'll be back!
Search thousands of locations